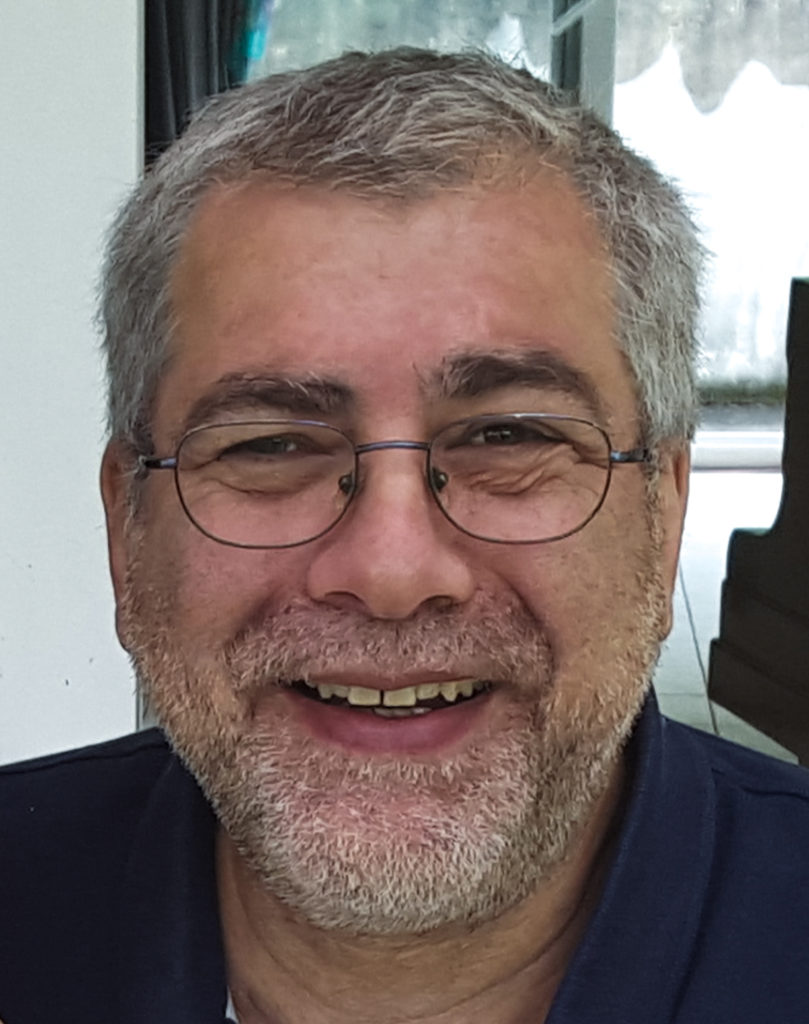 Marc Mandel is an author and composer born in Paris in 1954.
Marc Mandel started studying classical piano at the age of 7.
But when he entered high school at Jean-Baptiste Say in 1966 he abandoned the sonatas of Beethoven for jazz : Dave Brubeck ("Blue rondo à la Turk", "Take Five"), Thelonious Monk ("Round Midnight") etc. His music teacher, Francis Cousté, gave him private jazz piano lessons and introduced him to harmonic calculations and also helped him discover the most pointed chords. Radio, his other passion, gradually became his main focus at the expense of his studies.
Marc had only one idea in mind: to become a radio host.
His dream came true in 1971 when he was hired by RTL at the age of 16 and became the youngest radio host in Europe. He remained at RTL for 4 years reporting, editing, interviewing and standing in for other radio hosts on air.Alongside his radio work he started composing, investing more and more time in his passion for creating music. All this time he continued studying with Francis Couste.
In 1975, he left RTL to become a director at Europe1 for 1 year.
Marc's big move was to leave radio to devote himself more to his own music. He invested in recording material, set up his own studio, and that's how he began to learn jazz and classical orchestral arrangements. His ambition was to become a composer of music for films.
The Havas Agency  chose him to compose the music for  "Double fruit de Fuité" (BSN) which was broadcast 300 times on radio and 65 times on TV.
A new adventure followed when he was invited, in competition, to compose the title music for the film "Une Sale Affaire" by Alain Bonnot with Marlène Jobert. For this Marc joined forces in the studio with four "monsters" of jazz: Daniel Humair (drums), Henri Texier (bass), François Jeanneau (saxophone) and René Urtregger (piano). Unfortunately his composition was not chosen.
In 1984, he composed a humorous twist and reggae number released in 45t (self-production): "Le Twist de la Mercière" recorded by Mark and the Super Markettes.
Following this he composed new music for an advertisement "Prince" of Lu, broadcast on Belgian television; in-house film music for EDF; a documentary for Manufrance, broadcast on FR3.
In 2001, Marc created a salsa version of Mozart's "Symphony 40" "Salsa 40" – Wolfgang Band. For this new auto-production, he recorded with Michel Legrand's great jazz musicians: Maurice Castel-Cevrero (trombones), Hervé Meschinet (saxophones) and Claude Egéa (trumpets).
In 2003, he produced an album with the tune "Happy Birthday" in 25 different styles of music, every style from jazz, symphonic, lyric, Viennese waltz, through twist, samba, java, to  bossa-nova, and  hard-rock.
Marc currently has more than 300 compositions to his credit: songs, concerto for piano and orchestra, symphony, adagio for strings, original music for the "Three Musketeers" inspired by the book, Marc particularly likes to compose pieces that could be the sound track for new and imagined films, in the appropriate style – jazz to classical.
Marc Mandel composes directly on the computer using only the mouse to write each note for each instrument, as it would be on music paper.
It is with this same method of writing that in 2014 he wrote "The Stake": an opera in 3 acts, in a neo 18th century style.